July 16, 2013
I'm living in Madrid at the moment. It's a great place to work on Readlang. It keeps me in language learning mode, and it's way cheaper to live than my old home of London, which is handy when trying to bootstrap a business. The one problem is the heat, my friends back in the UK are complaining about the 30 degree heat wave there at the moment, well that's nothing compared to the 42 degrees (that's "fourty-two" in case you suspected a typo) it reaches here in Madrid.
Oh, and we don't have air conditioning.
Our strategy last summer was this: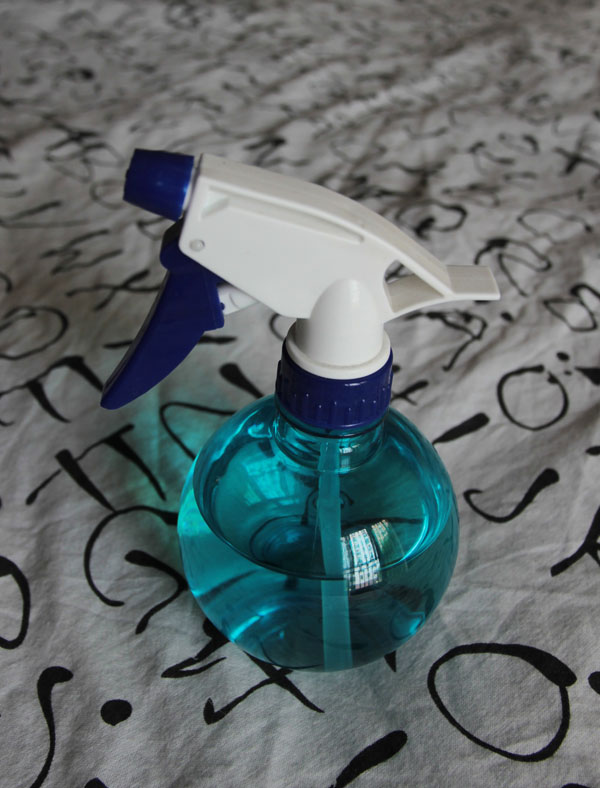 It's surprisingly effective, but this year we've decided to upgrade. We bought one of these: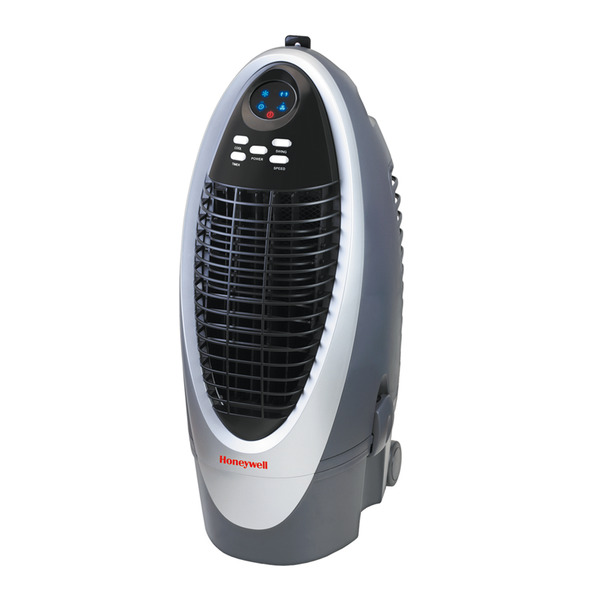 This is a climatizador (Spanish) or evaporative air cooler (English) and works by blowing hot air across water, which transfers heat from the air to the water, thus vaporising the water and lowering the air temperature. Sounds good, but does it really work? The reviews on amazon seem to be very mixed:
Some say it's useless, and some say it works but only in dry climates. All agree it's nowhere as powerful as an air conditioner. A shopworker in an electronics shop here had no confidence in them, and told us that it was basically an overpriced fan. We bought one anyway and I decided to test it.
The test setup
Unlike an air conditioner, an evaporative cooler requires the doors and windows to be wide open, to keep a supply of dry air and to stop the humidy getting to swamp-like levels (in the US these kind of coolers are called "swamp coolers").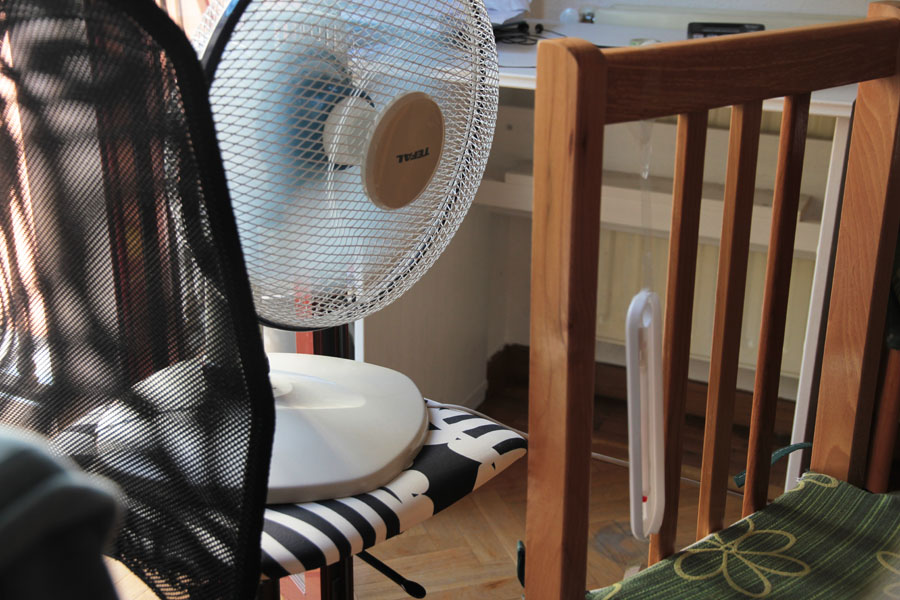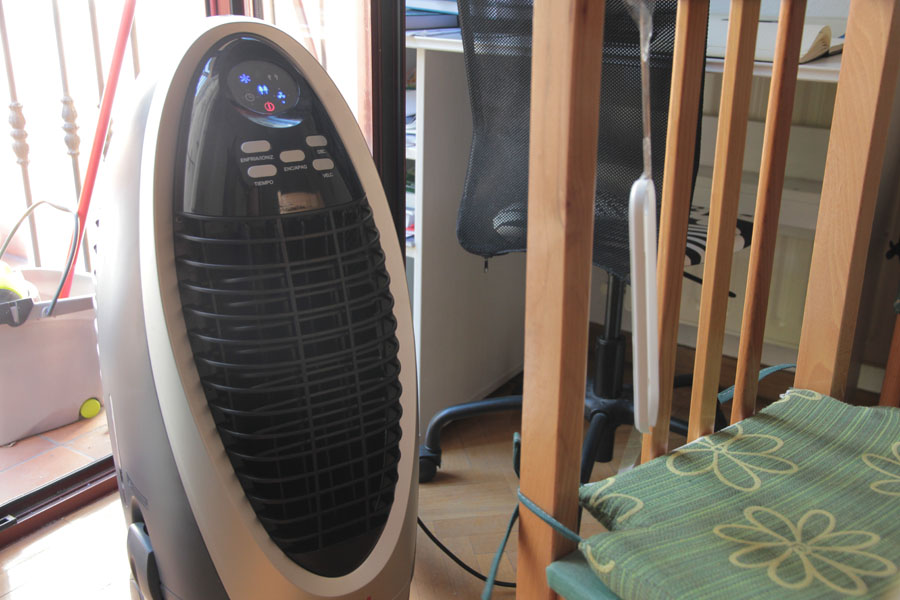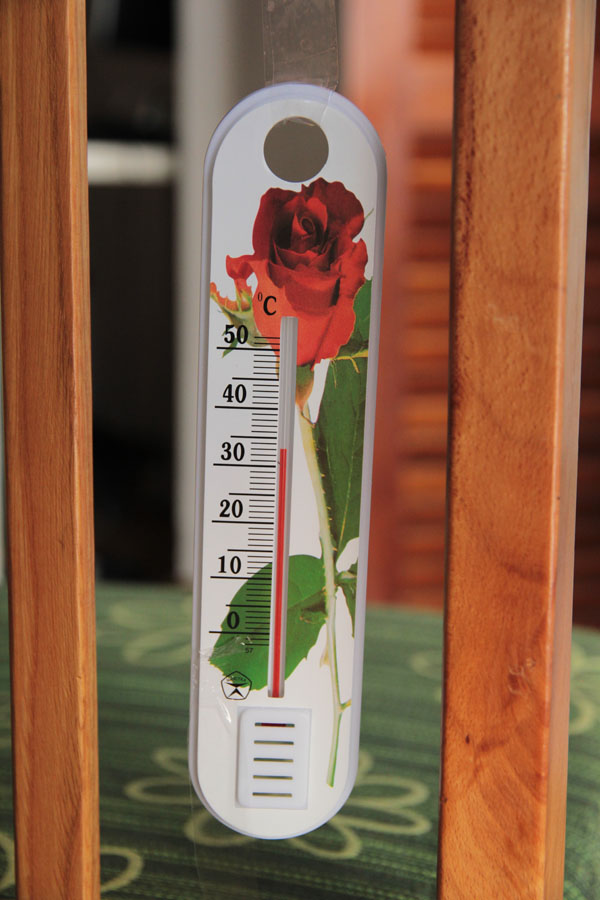 For the first test I measured the temperature of the air directly leaving the cooler. This will give the best case, not representitive of what you'll feel in the room itself, but at least we can tell if it's doing something.
Here we go, I cycled back and forth a couple of times to make the data more convincing: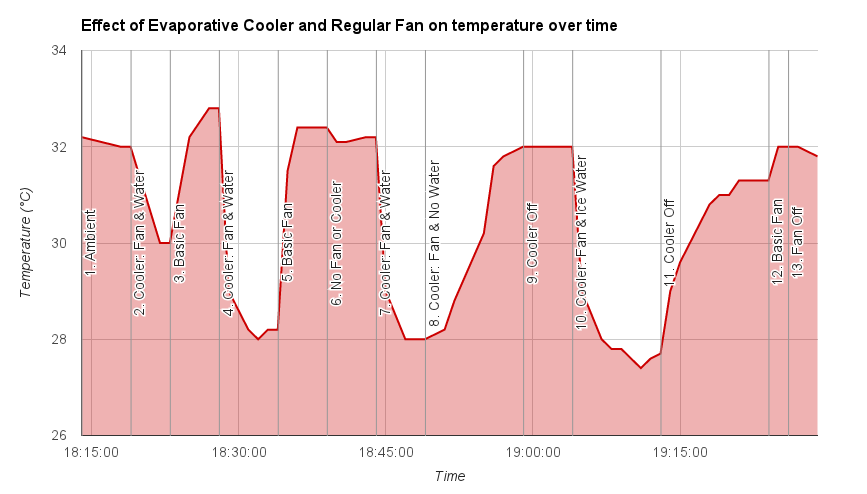 Ambient - normal room temperature
Cooler: Fan & Water - I turn on the cooler for a couple of minutes. Then switch to bring in some outside air I decide to turn on the…
Basic Fan - The temperature raises slightly to 32.8 as hot air is pulled in from outside.
Cooler: Fan & Water - This time I wait until the temperature stabilises, over 4 degrees lower at 28.2
Basic Fan - The temperature climbs back 4 degrees to about 32.2
No Fan or Cooler - No real change.
Cooler: Fan & Water - Again, the temperature falls about 4 degrees.
Cooler: Fan & No Water - The water pump is off, so once the water dries up, it acts like a normal fan and the temperature raises 4 degrees.
Cooler Off: With the fan off, there's no change.
Cooler: Fan & Ice Water - With ice added to the water, the cooler is not significantly more effective. It drops a fraction lower than before, but notice that the high temperature is a fraction lower too. So I'd say there's not much difference here.
Basic Fan: A slight temperature bump from outside air, which is perhaps a tiny bit cooler than before, but probably within the error range when reading the thermometer I used - see the pictures!
Fan Off: Experiment over.
So, it's repeatedly dropping the temperature a full 4 degrees. Sounds pretty good, but remember this is air directly exiting the cooler.
I did another test 3 meters away, at a realistic sitting distance from the cooler. I didn't take as many measurements this time, but after blasting away for 10 minutes the temperature 3 meters away dropped by 2 degrees. Not a huge amount, but remember that a regular fan doesn't lower the temperature at all. (Note: I tried this on a different day which was hot but overcast and felt a little more humid - it only made a 1 degree drop at 3 meters away, it is important to use this on dry days.)
Caveat
Although it cools, it probably increases the humidity, which could cancel out some of the benefit. I didn't measure this.
Consulsion
It does cool, the air exiting the device is 4 degrees cooler, and 2 degrees cooler 3 meters away. Subjectively, I can definitely feel the difference compared to a fan, and am fairly happy with the purchase, especially given my lowish expectations.
May 13, 2013
Busuu noticed that I have a gmail address and presented a "Go to your email" link taking me straight to gmail. It's a nice touch.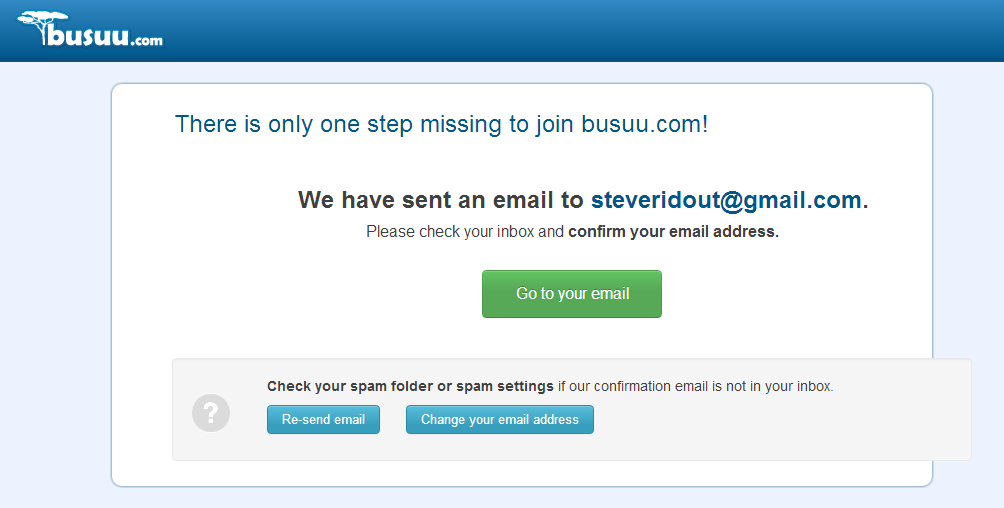 Pity about the dodgy CSS in the spam folder message though.
April 1, 2013
Wow, woke up this morning to see this at my readlang.com Google Analytics: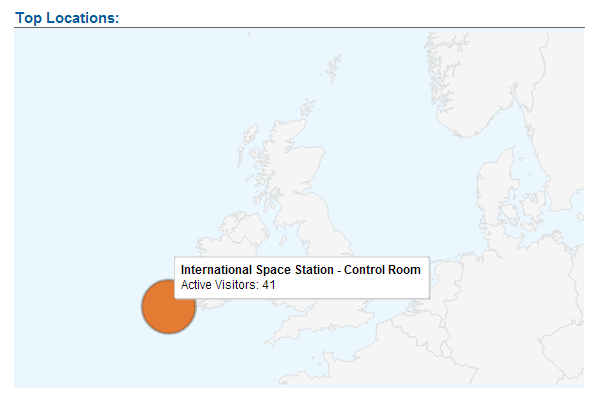 Wait a minute… just noticed the date :-)
March 8, 2013
These libraries share an 'almost perfect' quality of being compact, well designed, and I wouldn't start a large project without them.
March 7, 2013
It's been close to a year now since I made the switch from desktop to web development, and there's no turning back! Here's some thoughts.
Why the switch?
It's pretty clear that the vast majority of new application development is moving towards the web. The advantages are:
Frictionless - No installation or updating required, just open the URL
No Releases - All users are guaranteed to be using the latest version, since it's running from your server
Works Everywhere - The same code can run on Windows, Mac, Linux, Android, iOS, unreleased future OS, etc.
Native software still makes sense when raw processing power is required, like video editing on the desktop and applications on low powered mobile devices, but even this is gradually changing. The current trend as we get faster and more powerful brower technology is that right now everything is moving towards HTML / CSS / javascript.
How's it to work with?
Awesome. The modern browser is the most productive environment I've ever had to try out my ideas and it's unlikely I'll move back to desktop development.
Prototyping - I can knock up a simple HTML page and put it live for anyone to use within minutes!
Community - the online community of web developers is exploding and it's really easy to find up-to-date help.
Libraries - there are a ton of open source libraries which are making it easier to create larger and more complex projects.
Javascript - sure it's got some quirks but I really love it, and it feels so much more productive than using C++ (pre C++11 anyway), no more header files and long build times, and anonymous functions make asynchronous code so simple to write.
January 4, 2013
I started a new position a few months ago. Its going OK but the boss is kind of an asshole.
He likes it when I get a new feature working quickly, but then expects that kind of progress all the time. Sure, he understands technical debt but still gets pissed off when he can't see any visible progress he can play with. I try to explain that taking things slowly now will pay off in the long run but he's not confident in whether the thing will even have a life in the long term. Last month, after a couple of weeks trying messing about with different ways to polish our photography website prototype he decided to drop everything and start work on a completely unrelated new site, just because he's learning Spanish and thinks it might help him! How can I keep sane under these conditions!?
Steve Ridout
Independent software creator (working for myself)
December 30, 2012
I quit full time employment at Mendeley in Feb 2012 to move to Spain, learn web development, and work full time on my own projects. I'd actually quit the same job in the same company 2 years before, that time to make a film and travel the world. So it probably didn't come as a complete shock to my colleagues.
The plan was set back temporarily when my manager asked if I'd be interested in working on the CSL Editor project as a freelancer.
Reasons it sucked:
I was itching to start work on my projects
Reasons it was awesome:
It was open source
Plenty of users desperately wanted this feature, so it was very likely to actually get used
It was a prototype, meaning that producing a working website with actual users was considered a bonus, not a requirement
It would be good practise in web based technologies
The extra income would give me a longer runway when it came time to start my own projects
Many people were sceptical that a user friendly CSL Editor was feasible to make, it would be fun to prove them wrong!
Needless to say I accepted. I learnt web development as I went but only billed for time I felt productive, which meant occassionally working long hours. In the end we made a working editor I'm very proud of, it's made editing CSL good enough for a far larger audience than before. It was definitely the right choice.